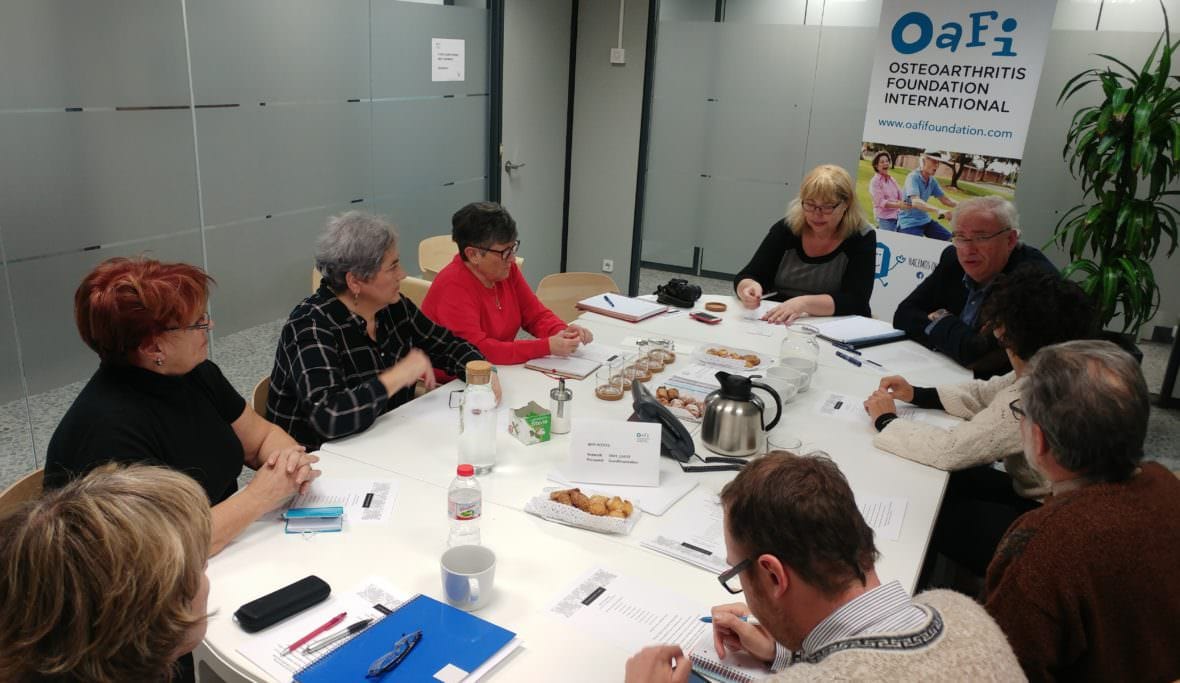 13 Dec

OAFI launches the Patient Advisory Committee

On December 5, the International Osteoarthritis Foundation (OAFI) has created its Patient Advisory Committee. The patients are the central axis of all the actions of the Foundation and from this committee our patient volunteers will be able to make their voices heard when making decisions, as well as to support us in all the activities that we carry out since the foundation.
During the first meeting the committee was named, its objectives and operation were discussed and the calendar of social activities planned for 2018 was considered.
The members of the patient advisory committee are:
Mercè Allué
Anna Artau
Marisa Ibarra
Carmen Ferrus
Mercè Vancells
Tiina Koskinen
Humberto Calvo
Celso Salgado
Antonio Luna
The committee will meet once a month and will depend directly on the patients' area of the foundation, led by Maria Teresa Vergés. We remind you that if you want to volunteer with OAFI and make your voice heard, you can sign up at: https://oafifoundation.com/en/i-want-to-volunteer/