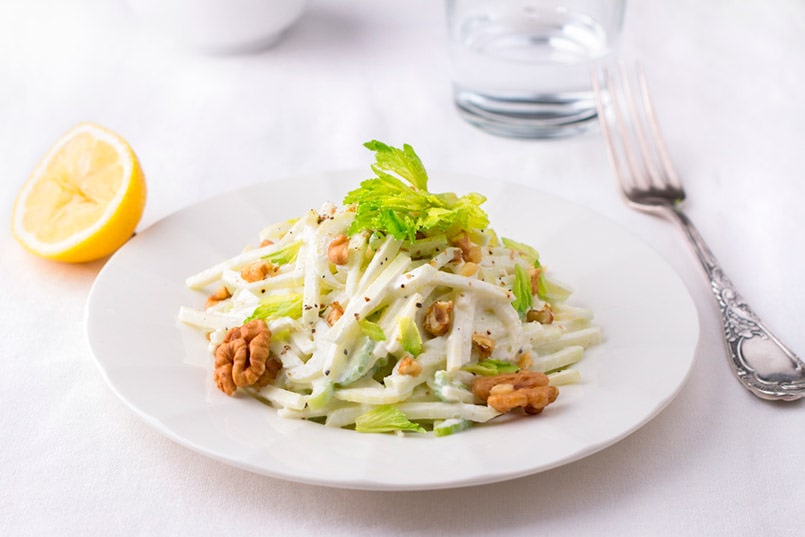 08 Jan

How to improve digestion after Christmas

Christmas meals are often richer in salt, sugar, fat and alcohol than we are used to. This has a bad effect on our digestive system and has symptoms such as heartburn, slow digestion, belly pain, sometimes even dizziness accompanied by headache and severe tiredness.

Foods with a bitter, slightly spicy taste can be helpful in improving digestion at any time of the year, but especially during and after Christmas. These are foods that stimulate the liver and gallbladder as follows:
Artichoke
Celery
Endive
Rocket
Endive
Radish
Cabbage sprouts
Dandelion
All of them stimulate the secretion of digestive enzymes, which is why they improve digestion and promote intestinal transit.
Celery and endives also have diuretic properties and are especially good for people with high blood pressure or fluid retention. You can eat raw salads with a lemon and olive oil vinaigrette, or you can make a broth with onions and parsley.
Artichoke is a great food for the liver. It stimulates liver detoxification and has hepatoprotective properties. In addition, it is rich in prebiotic fiber, such as inulin, which promotes the growth of gut bacteria and improves intestinal health.
Green tea infusions with lemon are also a great ally of the liver for its antioxidant properties. Keep in mind that caffeine tea is stimulating and awakens us, but it can also cause insomnia if we take it in the afternoon or towards the end of the day.
Remember that all the tips are for a general public. If you suffer from any type of pathology, consult a professional who reviews your specific case.
If you have any doubt or question you can contact OAFI Foundation where we will help you with whatever you need.
Anna Paré
Pharmacist, dietitian-nutritionist
Tel. 0034) 629 363 674
www.nutresalut.cat